The beauty of our Dripping Springs countryside is truly stunning, and because you won't be spending enough time here in the heart of Texas Hill Country during your Texas getaway, (There's never enough time on vacation!) it's a given that you will want to spend as many of your precious minutes enjoying the great outdoors as you can. Milton Reimer's Ranch Park, located at 23610 Hamilton Pool Road, will give you the opportunity to do just that, providing natural adventures that will speak to your heart and a wonder that will never leave your soul. The drive from your I Love Dripping Springs vacation haven will be a short one, but even if you have chosen a property that is a little further from "home," the sights you will see will make the road trip seem to end in a flash. As you explore all this fascinating park has to offer, the end of the day will bring no sadness, because you know that you will once again be relaxing in the comfort and luxury and our stunning Texas abodes!
A Newer Park with a Long History
The park itself has only been designated a state park and preserve for about 20 plus years now, but it has served as a place of fun and respite far longer than that. Once owned by Milton Reimer, a rancher with four generations of family in the business, it seems as if it has always been the center of outdoor adventures in our little corner of paradise. The Pedernales River, a tributary of the Colorado River, runs through this beautiful nature preserve, providing entertainment, as well as offering a historical battle site in the very early days of our history. Today, you can swim, fish, and raft on the river itself or hike or mountain bike along its shores, something we will explore further a little later!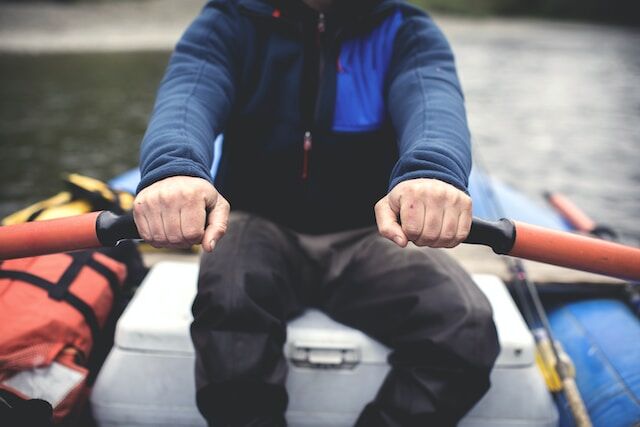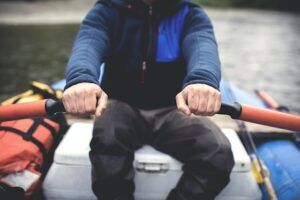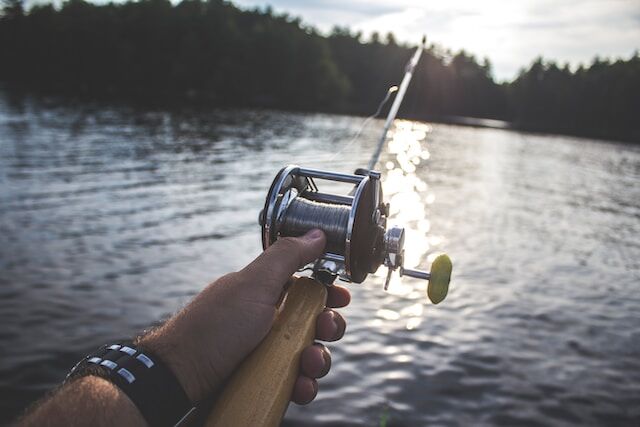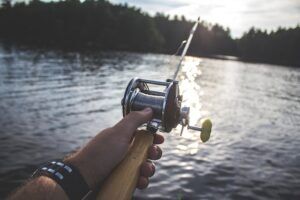 The Fun You Will Have!
The park is perfect for a day long adventure, providing many ways to while away your precious vacation hours, and because it is not open for camping, (Milton Reimer's Ranch Park is open from 7 AM until 8 PM every day of the year) you can happily look forward to relaxing in your Texas sanctuary after closing! There is a cost to enter the park—approximately $3 to $5 dollars per adult in your traveling party, with kids being admitted for free—and reservations are not accepted. It can get crowded on the most beautiful days of the year, so you may want to forgo sleeping in late on the day you plan on visiting the park, or risk being turned away at the entrance! Once you make it inside, however, your opportunities for fun and excitement are virtually limitless, and although 13 hours may seem like more than enough time, you may soon find yourself planning a second visit to finish up your explorations.
Mountain biking is a popular park activity, offering approximately 36 miles of trails that include the man-made Flow Trail Area, designed with big features bikers will enjoy. Half of the trails are single track, half are double track, and all trails provide stunning scenery that may distract you from your purpose! Bikers should always check to see if the trails are open, however, as they do close down after a big rain. Hiking is perhaps the easiest way to explore the park, and as with the mountain biking trails, all are well maintained and offer clear signage. Featuring five different hiking specific trails of easy and moderate difficulty levels, the hiking trails of this park are very family friendly. Pets are allowed on the trails as well, but they must be leashed, and owners must clean up after them.
Reach for the Stars At Milton Reimer's Park
Milton Reimer's Park offers something extra, something that most parks don't have. It's an International Dark Sky Park, and as such, Reimer's Observatory offers many different programs to help visitors reach for the stars! Reservations must be made, and an additional fee is charged, but once those requirements are met, the world beyond the boundaries of the earth is destined to be made your own. Children under the age of 12 are admitted for free, making this an ideal family friendly activity and as you search for the Big Dipper, watch for stray comets, or simply marvel at the intricate details of the craters on the moon, your children may not understand that they are being educated! Education can be entertaining, and the two large telescopes found at the Observatory are the perfect way to prove our point.
Book Your Texas Hill Country Vacation Homes Here
Every Adventure Will Be Your Favorite
After a long day spent at Milton Reimer's Park, adventures of the most comfortable sort will be waiting for you in our I Love Dripping Springs havens of peace and tranquility! Reserve your favorite property with us today.